About Swihart Industries, Inc.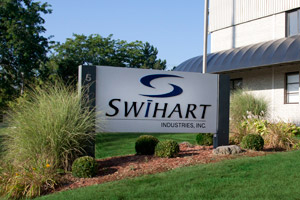 Swihart Industries was established in a 400 sq. ft. facility in 1978 by Steve Swihart. Since then, the Company has grown tremendously, and calls home a 105,000 sq. ft. facility.
Our over 40 years of experience includes parts manufacturing in the following industries:
Trucking
Automotive
Commercial Vehicles
Food Processing
Energy
Hydraulics
Logistics
We pride ourselves in our culture of continuous improvement, with our main focus on the customer experience.
We believe in promoting processes that work, and immediately finding alternatives for processes that don't. Our world-class CNC machine tools in our production cells guarantee the highest degree of accuracy in all of the parts we manufacture. We are committed to enhancing our client partnerships through continuously growing our people, our processes, our equipment, and our services.
Dependability & Reliability Provided by Swihart Industries
Swihart Industries manufactures partnerships. We provide support to our customers every step of the way: from bid, to order, to machining, to delivery. We design effective, custom solutions for the unique needs of your business.
Team Empowerment
Members of the Swihart management team meet in our "Empowerment Room," which is the heart of operations at Swihart. Our culture is focused on the pursuit of excellence in everything we do.
On-time Delivery, Every Time
As a cell concept machining plant, the parts we manufacture are accurate with on-time delivery, every time. Our turnaround time is one of the best in the business. We use KanBan supply chain management techniques to enable speed-to-market quickly.
The bottom line is simple: we guarantee our work!
Although we are confident that we will produce your part correctly the first time, if you are not satisfied in any way, we will make it right for you. This is a vital key to Swihart Industries' commitment to our customer partnerships.